On-Trend, New Products
with the Highest Margins
The deals you need, the trends your customers want – come back to see it all.
As the leading B2B trade show held every spring and summer in Las Vegas, ASD Market Week brings the world's widest variety of retail merchandise together in one efficient shopping experience like no other show in the industry. You'll be able to spend your time and money wisely while discovering high margins, on-trend products and the newest merchandise on the market. ASD Market Week is truly a wholesale buying event that can't be missed.
WHAT YOU MISSED LAST AUGUST…
TOP 6 REASONS TO ATTEND ASD

Consumer Spending Comeback
With a significant consumer spending comeback expected, this could be your moment to shine. There's never been a better time to experiment with new product categories, replace underperforming lines and discover everything you need to drive traffic, sales, and profits up, up, and up. It's time to get back to Las Vegas and back to buying the best way you know how – getting up close and hands-on with products, performing side-by-side comparisons, discovering merchandising inspiration and negotiating deals with new and existing vendors.
Highest Margin Merchandise
Historically, obtaining high margins has meant achieving a "keystone" markup in order to achieve 50 percent of selling price. Thanks to ASD, you can put keystone behind you as margins can easily exceed the 50 percent level, sometimes reaching 200-300 percent. ASD is the only retail merchandise trade show where buyers find high margin products at a low wholesale price.
On-Trend, New Products
As a buyer, you're always looking for what's next NOW – and we have it at ASD. No matter what television show, fashion style or lifestyle trend is happening in the marketplace, ASD vendors have it, giving your business the chance to purchase on-trend merchandise at fantastic wholesale prices.
Free Educational Sessions
Every business needs to stay on top of retail business trends, merchandising information, technology, and modern business practices to stay ahead of the competition. Unlike any other show in the market, ASD offers an array of free retail educational sessions twice per year during the show. ASD, also in partnership with the Independent Retailer Conference and the Internet Merchants Association, provides free, educational seminars on topics such as small business operations, retail store design, consumer trends, store planning, visual merchandising, social media, small business marketing, private label, and e-commerce.
Find It In One Place at One Time
Time is money. Why go to other shows when ASD is the one place you can find everything you need? ASD and SouceDirect are nine trade shows in one that span nineteen wholesale product categories. With 1,500 exhibitors to shop, your retail buying trips will be more cost-effective and more efficient because you can find everything you need in one, centralized location. ASD helps buyers manage time and money the smart ASD way with one-stop shopping, all within 4 days!
Exclusive Buyer Perks
ASD partners with the best hotels, popular shows, and clubs to bring our buyers exclusive Vegas deals so you can make the most of your ASD trip. From Cirque Du Soleil to buyer happy hours, there's plenty of networking opportunities. See what events are happening on our Facebook page.
Check out our brand new Buyer Toolkit, filled with resources to help you and your boss make the final decision to attend ASD Market Week, including a Justification Message and the official Expenses and ROI Calculator. Plus, if you just want to spread the word, we've got social media posts and shareable images to download. 
View the Buyer Toolkit
YOU'RE IN GOOD COMPANY
OVER 1,500 VENDORS TO SOURCE
PRODUCTS FROM
Register now and get vendor matchmaking services
By registering now you can take advantage of this complimentary service before you hit the show floor.
At ASD we provide a business matchmaking solution right on the show floor to help buyers find the right vendors and products.
Fill out this form and we will start working on matching you to the right vendors even before the show, but you MUST be registered first!
BONUS: register now to get the lowest
 

hotel rates

 

starting at $55
YES! I am ready for High Margins

YES! I am ready for On-Trend Products

YES! I am ready to shop the Widest Selection of Merchandise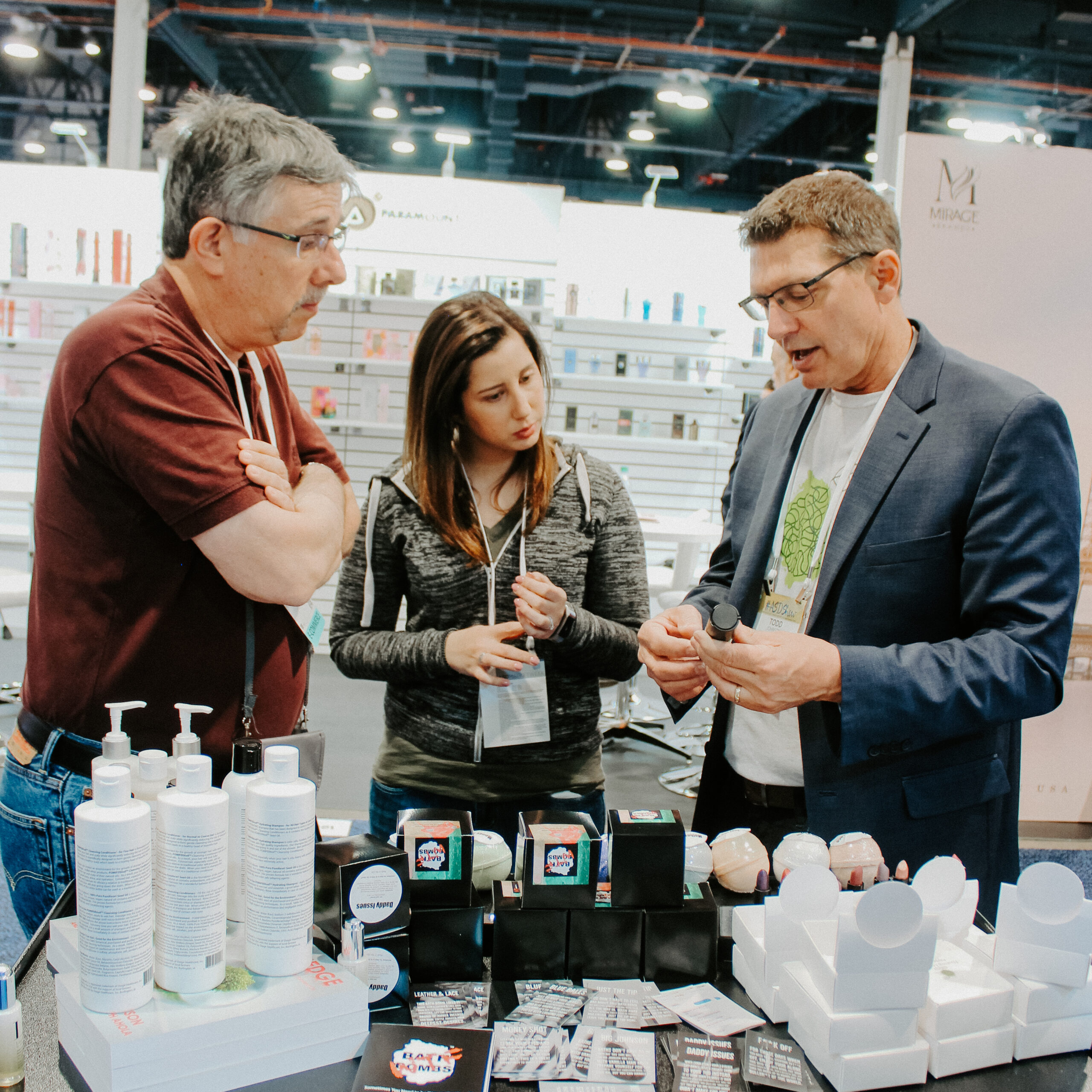 "We're pushing $100,000 in retail sales from products we brought in from vendors at this last ASD

 Market Week

."
Jack B., Stuckey's Corporation
"Many of our members find ASD the most beneficial for the success of their business

,

 all thanks to the great product varieties and the margins you can make from shopping the show.

"
Holly S., South West Buying Group.
19
Merchandise
Categories
40+
Educational
Opportunities
WIDEST SELECTION. ALL IN ONE PLACE.

Find great products for your store, no matter what you sell.
Gift + Home Accents    General Store    Souvenir + Novelty    Convenience Store    Jewelry + Gifts to Go    Fashion + Accessories
Register now for the opportunity to connect with thousands of attendees and vendors.